East Anglia venues
East Anglia is home to some amazing small music venues for aspiring artists of different backgrounds.
From edgy urban haunts to reputable pubs, there are all kinds of vibes and backstories behind East Anglia's live music scene.
These venues are where 'art meets life', to quote Cambridge Junction – a venue described by The Guardian as the jewel in East Anglia's crown.
However, there are multiple jewels when you look at the region's live music economy. East Anglia brought in £316m and created 3,508 jobs from music tourism, according to recent figures from the lobby group UK Music.
While these statistics can be primarily attributed to the likes of V Festival and Latitude, there's no doubt that the region's small live music scene makes a significant contribution towards its success.
When you consider their history and heritage, it's little wonder that they help generate such figures.
There's The Horn, a pub in St Albans (where U2 and Motorhead performed before their big break) and Esquires in Bedford (which has hosted Muse, Coldplay and Elbow) to name but two.
To find out more about East Anglia's small music venues, explore the map above.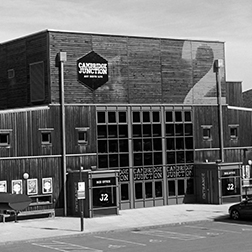 Cambridge Junction, Cambridge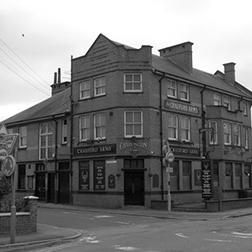 Craufurd Arms, Milton Keynes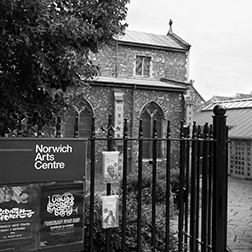 Norwich Arts Centre, Norwich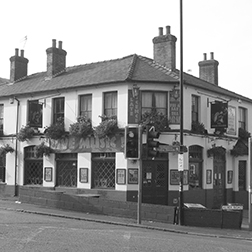 The Horn, St Albans
Did you know that...
The staff who work at The Smokehouse in Ipswich are 90% volunteers. The Smokehouse was built to bridge the gap between local pubs and 100+ capacity performance spaces, and it provides opportunities for Ipswich artists to gain experience and progress to larger scale venues in the future.
"Every world-famous musician has to start small – before international acclaim and arena tours they come to the intimate venues with curious audiences.
Norwich Arts Centre is the ultimate small venue, having been voted the best in the country by NME, and has played host to the likes of Coldplay, Nirvana and Ed Sheeran. As well as live music, punters can see theatre, live art and comedy performances, often from future stars.
The Arts Centre is built in and around a 14th-century church, and it's this bringing together of old and new that gives the venue its unique, magical atmosphere. Whether you're watching the next indie darlings, heroes of world music or the rising stars of performance art, you're always in for a memorable night."
Grace Jackson, Marketing Manager for Norwich Arts Centre
What Music Festivals Are Hosted In East Anglia?
As mentioned above, V Festival and Latitude are the most high-profile musical events in East Anglia.
However, if these aren't your kind of events, there's the Cambridge Folk Festival, the Drum Camp Festival in Bungay and the Homegrown Festival in Bury St Edmunds among others.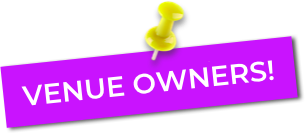 Can't find your venue?
Want more people to discover live music at your venue? We're constantly updating our directory with new venues. Click below to add yours to our listings for free!
Want more music news?
Subscribe to our newsletter to keep up-to-date with all the latest music news, information and offers from Insure4Music and the Ripe Group.
Thank you for subscribing, you'll be hearing from us soon!