Venue Index
If you're having difficulties using our interactive map you can easily find every small music venue currently listed on our site below. Simply click on your chosen region to reveal every venue in that region.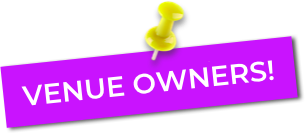 Can't find your venue?
Want more people to discover live music at your venue? We're constantly updating our directory with new venues. Click below to add yours to our listings for free!