East Midlands venues
The East Midlands has a booming live music scene, as confirmed by the widespread success of its artists in recent years.
The likes of Jake Bugg, London Grammar and Sleaford Mods have catapulted the East Midlands into focus, but behind all these great artists is a great small music venue where they made their name.
Looking further back in time, the artists who've played at the East Midlands' small music venues en route to fame just roll off the tongue.
The Rescue Rooms in Nottingham, established in 2003, has welcomed The Killers, Calvin Harris and The Libertines through its doors. It holds over a hundred live gigs a year and is an essential destination for aspirational musicians.
The Shed, situated in Leicester's emerging Cultural Quarter, is one of the best places in the East Midlands to discover emerging musical talent. This is where Kasabian played their first gig back in 1998 and is still a staple part of Leicester's music scene, both as a live venue and rehearsal space.
These are just two of several amazing small music venues in the East Midlands. To discover their stories and find out where you could play your next gig, check out our interactive map above.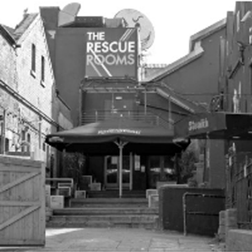 Rescue Rooms, Nottingham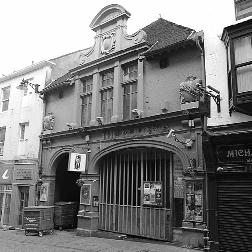 The Bodega, Nottingham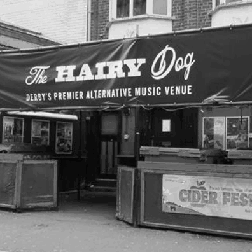 The Hairy Dog, Derby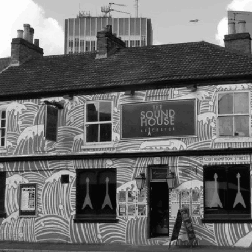 The Soundhouse, Leicester
Did you know that...
The Shed was temporarily closed for refurbishment and reopened in 2017 after more than £100,000 was spent on renovating the venue. The two-room venue is now decked out with new sound-systems, a complete exterior make-over and a massive LED screen.
What Music Festivals Are Hosted In The East Midlands?
One of the East Midlands' major live music festivals is Rockingham at Nottingham Trent University if you're into hard metal music. The East Midlands is also well-known for its folk music festivals, including the Derby Folk Festival and The Great British Folk Festival.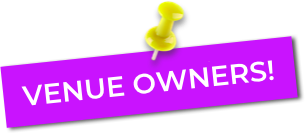 Can't find your venue?
Want more people to discover live music at your venue? We're constantly updating our directory with new venues. Click below to add yours to our listings for free!
Want more music news?
Subscribe to our newsletter to keep up-to-date with all the latest music news, information and offers from Insure4Music and the Ripe Group.
Thank you for subscribing, you'll be hearing from us soon!