South East venues
The Kooks are among the South East's most high-profile musical exports – and the region's small music venues are a very good reason 'to go to the seaside'.
Some of these venues are a hop, skip and jump away from the hustle and bustle of London, and prove that you don't always have to venture to the capital to find amazing performance spaces.
Take The Boileroom in Guildford for instance – this has won a whole host of industry awards for its contributions to live music and through the years has hosted The 1975, Catfish & The Bottlemen and Wolf Alice among others.
A few miles south, you have The Hope in Ruin in Brighton, a venue previously graced by The Strokes, Adele and George Ezra.
Further west along the English Channel in Southampton there's The Joiners Arms, which was voted the UK's Best Small Venue by NME in 2013.
It's no surprise the South East boasts such a wealth of options for grassroots musicians. After all, it's officially the most populated region in the UK, so inevitably it's going to contain a lot of creative people needing venues in which to unleash their talents.
Find out more about the South East's small music venues by checking out our interactive map above.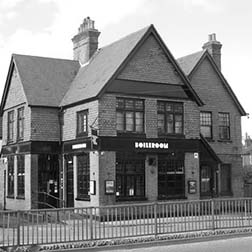 The Boileroom, Guildford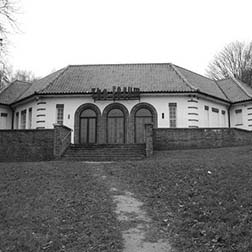 The Forum, Tunbridge Wells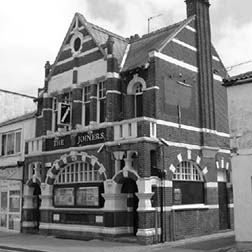 The Joiners Arms, Southampton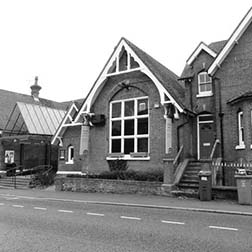 West End Centre, Aldershot
Did you know that...
The West End Centre in Aldershot, a converted Victorian school which has hosted Primal Scream, The Stone Roses and Blur, was faced with closure in its early years.
However, the Poet Laureate John Betjeman had the building listed, and today it continues to host both established artists and local upcoming talent.
What Music Festivals Are Hosted In The South East?
The South East certainly isn't short of major music festivals - Bestival, The Isle of Wight Festival and Reading Festival are perhaps the South East's best-known musical events. However, there are many other live events which are held in the region.
For example, The Great Escape festival in Brighton was described by The Times as "the best place in Europe to discover new bands".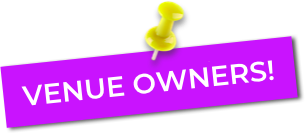 Can't find your venue?
Want more people to discover live music at your venue? We're constantly updating our directory with new venues. Click below to add yours to our listings for free!
Want more music news?
Subscribe to our newsletter to keep up-to-date with all the latest music news, information and offers from Insure4Music and the Ripe Group.
Thank you for subscribing, you'll be hearing from us soon!