South West venues
The South West music scene has been supported by some of the most diverse small venues in the country.
Bristol and nearby areas have made a huge impact on music, producing artists such as Massive Attack, Portishead, Roni Size and venues such as Thekla, Mr Wolf's and Crofter's Rights.
From a parish church in Newton Abbott to a former bakery in Truro, these venues come with their own unique backstory and ambience.
Since opening in 1991, The Louisiana in Bristol has hosted The Scissor Sisters, who were the support act for a Bristol band, and The National, who played to a grand total of 20 people.
The Cavern in Exeter, another South West venue which opened in 1991, has hosted then-relatively-unknowns like Coldplay, Muse and Biffy Clyro.
Quite simply, they are an essential port of call for any musician, whether you're looking for somewhere different to play or have dreams of becoming a household name.
To find out where you should play your next gig in one of the South West's small music venues, check out our interactive map above.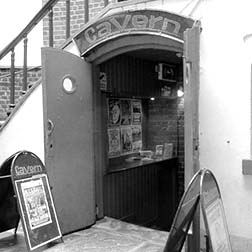 Cavern, Exeter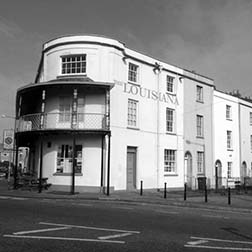 The Louisiana, Bristol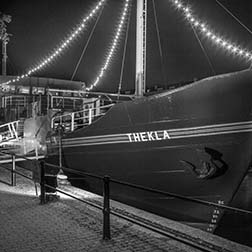 Thekla, Bristol
Did you know that...
Exchange in Bristol is under threat of closure and plans to raise £250,000 by selling shares and becoming Bristol's first community-owned music venue. To become a co-owner of Exchange and help save it from disbandment, click here.
What Music Festivals Are Hosted In The South West?
Think South West and you'll probably think Glastonbury. However, if this isn't exactly your vibe, there's the annual Sidmouth Folk Week festival, the Beautiful Days festival and many more.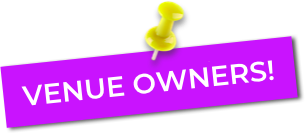 Can't find your venue?
Want more people to discover live music at your venue? We're constantly updating our directory with new venues. Click below to add yours to our listings for free!
Want more music news?
Subscribe to our newsletter to keep up-to-date with all the latest music news, information and offers from Insure4Music and the Ripe Group.
Thank you for subscribing, you'll be hearing from us soon!