Wales venues
From the iconic clubs of Cardiff to former cinemas in Flintshire, we've covered the full spectrum of Wales' best intimate performance spaces.
Ask most musicians who've played live in the Welsh capital where they would recommend, and Clwb Ifor Bach will probably crop up numerous times.
One of the best-known small music venues in Wales, Clwb Ifor Bach is the focal point for up-and-coming bands and artists and hosts live music nearly every night of the year.
Diversity is the venue's strongpoint as its artists range from established names like We Are Scientists to emerging talents like the post-punk Brooklyn outfit Bodega, recently deemed "New York's most exciting band" by NME.
If you take a trip westbound across the M4, you'll arrive at Sin City in Swansea, where a certain Ben Howard performed a year or so before his debut album Every Kingdom went viral.
Further north there's The Tivoli in Buckley, North Wales' staple small music venue, which has hosted Led Zeppelin, Motorhead, Oasis and Radiohead through the decades.
These venues are just a flavour of what Wales has to offer – our selection also includes venues in Bangor, Newport and more.
For more detailed insights into Wales' live music scene, check out our interactive map above.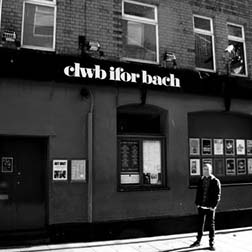 Clwb Ifor Bach, Cardiff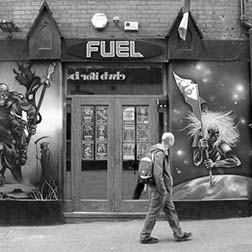 Fuel Rock Club, Cardiff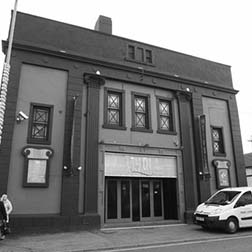 The Tivoli, Buckley
Did you know that...
The Tivoli was a ballroom, theatre and cinema until it was destroyed by fire in the 1940s.
Interestingly, much of the damage caused by the fire has not been repaired, giving parts of the venue an eerie, chilling atmosphere.
Today, the venue holds regular ghost hunts and even appeared on the TV show Most Haunted!
"We're an independently-run small venue in rural North Wales and to still be open and be doing so well is very unique.
The Tivoli venue holds events every weekend and plenty of midweek gigs. There's such a variety of events on offer, whether it be pop, rock, indie, metal, and even rave music!
So many great bands have played here, and we have some amazing stories. Back in the '90s, after The Lemonheads' lead singer Evan Dando had gone missing after appearing at Reading Festival, he turned up playing acoustic guitar on our roof! Some band called Oasis were also playing live here that night. "
Rokib Miah, Owner of The Tivoli
What Music Festivals Are Hosted In Wales?
The Festival of Voice is a hugely popular music event in Wales. Held in Cardiff, this festival celebrates singing in its various forms, and its 2018 line-up featured Elvis Costello & The Imposters. The annual Hub Festival also provides a perfect opportunity to discover unsigned talent.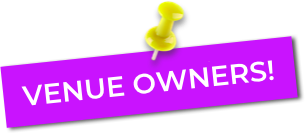 Can't find your venue?
Want more people to discover live music at your venue? We're constantly updating our directory with new venues. Click below to add yours to our listings for free!
Want more music news?
Subscribe to our newsletter to keep up-to-date with all the latest music news, information and offers from Insure4Music and the Ripe Group.
Thank you for subscribing, you'll be hearing from us soon!