West Midlands venues
Not many regions embody the UK's cultural diversity and passion for live music quite like the West Midlands.
Heavy metal, ska, punk rock and folk are just some of the genres this region is famous for, and its small music venues have popularised these genres over the decades. Not only that, musicians travel from far and wide for the privilege of playing at these venues.
The Castle and Falcon in Birmingham, for example, has attracted artists from Canada, North America, South America and Russia. It has also recently hosted The Blinders and Boy Azooga, despite only being a 300-capacity space.
Venues like this owe a great deal to the thriving musical cities in which they're based.
In Birmingham, you have a cauldron of musical activity which has produced the likes of UB40, The Moody Blues, Black Sabbath and the Electric Light Orchestra.
In Coventry, you have the centre of the Two Tone phenomenon, which has produced The Specials and The Selector among others.
These are just snippets of the West Midlands' musical legacy, which lives on through its iconic small music venues.
To discover the full scope of what these venues have to offer, check out our interactive map above.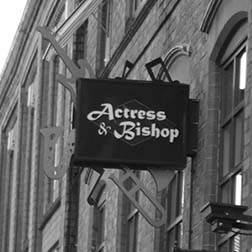 Actress & Bishop, Birmingham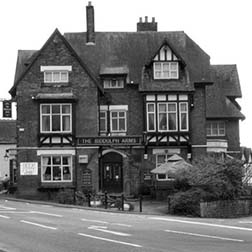 The Biddulph Arms, Stoke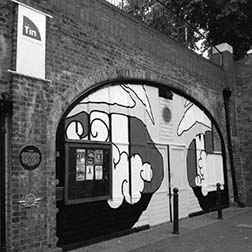 Tin at the Coal Vaults, Coventry
Did you know that...
One of our featured venues, The Tin at the Coal Vaults in Coventry, is a former coal storage building in the city's 18th-century canal basin. It is renowned for championing local artists and is regarded as the mainstay of the Coventry music scene.
What Music Festivals Are Hosted In The West Midlands?
A number of folk, roots, blues and world music festivals take place each year across the West Midlands, both in the region's major cities and its rural areas. To name just a few: the Alcester Summer Folk Festival, the Moseley Folk Festival and the Rock And Bowl Music Festival.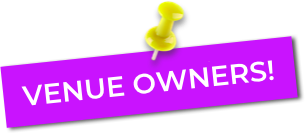 Can't find your venue?
Want more people to discover live music at your venue? We're constantly updating our directory with new venues. Click below to add yours to our listings for free!
Want more music news?
Subscribe to our newsletter to keep up-to-date with all the latest music news, information and offers from Insure4Music and the Ripe Group.
Thank you for subscribing, you'll be hearing from us soon!