So, you're applying to play at a festival. You've got your demo ready, maybe got a few videos of you playing live. But have you got insurance?
Insurance might not be top of your list when preparing for a festival or gig, but it's one of the most important things a band or artist should have. Especially as most venues won't let you play without it these days.
"We took out Public Liability insurance because without it, we wouldn't have been able to perform live at Glastonbury, as providing proof of insurance was one of the conditions of performing there."
Gwen Taylor – Gwen and the Good Thing
It doesn't sound particularly glamorous but Public Liability cover is essential before playing a gig, and festivals are no exception. Organisers will ask you to prove you've got appropriate cover before allowing you to play, so it needs to be an essential part of your preparations.
You're halfway through a show, the crowd are loving it. But then, you knock over a speaker and, not only does it break, it causes significant damage to the stage. The organisers plan to sue you for damages.
How would you cover the cost of the legal fees or compensation? Or the repairs to the stage? That's where Public Liability cover comes in.
There's also your equipment to think about. Say you've played your set at the festival; you're staying overnight, and you leave your equipment in your van and it gets stolen. What would you do? Luckily we can protect your equipment against theft and accidental damage as well, even if it's left unattended in a vehicle overnight.
Thankfully, Insure4Music have got you covered. We offer numerous policy options including standalone Public Liability insurance and can have you covered in an instant. We'll even email your documents to your phone, so you've got more time to focus on practicing your set. Why not head over and see all our cover options. Plus, you'll get 15% OFF.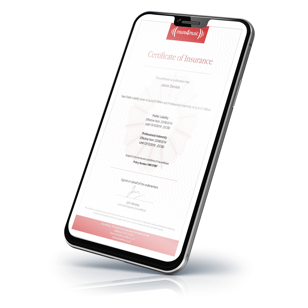 GET A QUOTE >
Just ask Gwen and the Good Thing who wouldn't have been able to play Glastonbury if it wasn't for Public Liability insurance from Insure4Music.
Read their story >